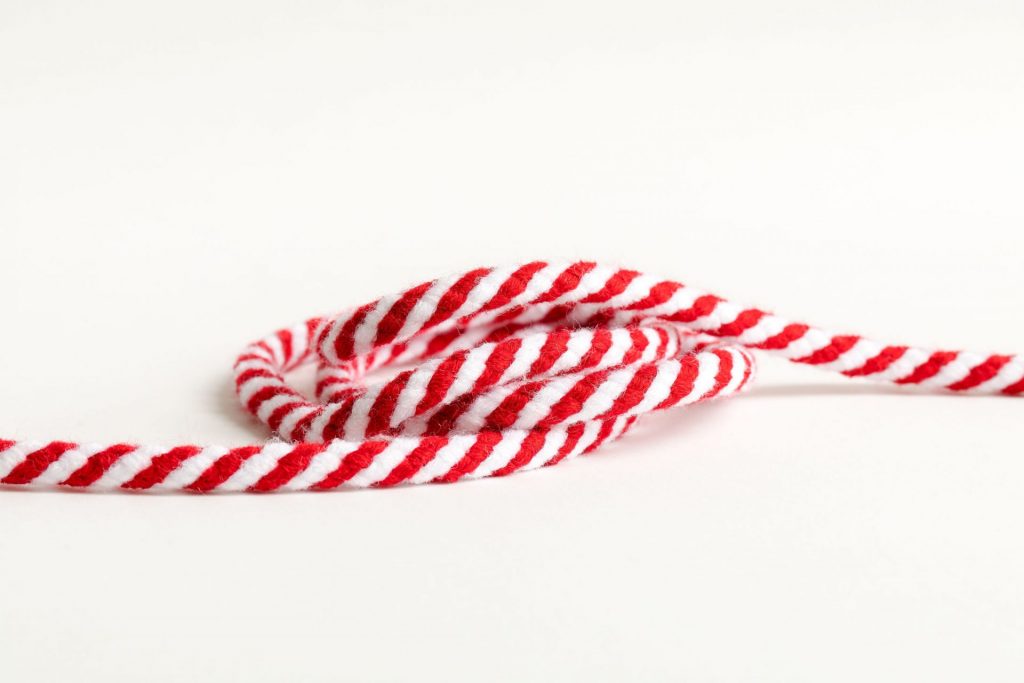 Deck the halls with cord from Cordall… Well that is what Farmers Trading Company has done in its 59 stores around New Zealand and it looks very much like Christmas! (A Cordall Christmas in fact!)
The Cordall team was asked to make red and white cord for decorating and merchandising in the lead up to Christmas. 38,000 metres later and candy-striped cord adorns merchandise from floor to ceiling in Farmers stores around the country. We think it looks fantastic.
A great example of our team working to provide a product outside the standard Cordall range for a customer with a specific requirement.
We are proud to be a New Zealand manufacturer providing a festive solution for an iconic Kiwi retailer.