Cordall is the name for the new generation of solid core rubber bungee cord, braided and knitted cords, tapes, elastics and fittings – developed, manufactured and tested right here in New Zealand.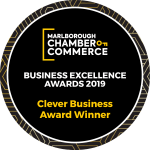 Cordall is a New Zealand manufacturing success story. We have used New Zealand conditions to develop reliable proven products that support our customers in all of their endeavours. We have the ability to do small runs and create bespoke solutions. No matter your requirement when it comes to braiding and accessories we have you covered.
We have both expertise and scale. We produce over 100,000 metres of cord and bungee per month with a range of colours and style choices, So whether you're NASA or Norma, give us a call.
Cordall winner of the "Clever Business Award" – Marlborough Chamber of Commerce 2019 Business Excellence Awards
More on our Innovative solutions
Resistant to UV, saltwater, and petroleum products, Cordall's product range holds up in even the toughest  of environments. Hooks that don't bend or rust, cord that doesn't lose its stretch, or fray. Our products stand the test of time.
Used in farming, horticulture, viticulture, outdoor fabrication – or just to tie down the load on your trailer – we've got you covered. Buy once, buy right, with Cordall.
We have developed numerous world-leading solutions – including:
our solid core bungee,
our flushing valves for irrigation,
our Bungee Batten Marker for farming,
our buttonhole elastic for medical use,
our cotton tape for polo mallets,
our shock cord for boats, and
our anchors for earthquake safety
– to name a few!
We have the right tools and solutions for your business.
This list is by no means exhaustive – merely an indication. In fact, there is a Cordall product for every need our clients could dream up. Or, if there's not, we have the capacity and R&D wherewithal to create one in rapid quick time.
Cordall fittings and accessories are manufactured from materials (such as stainless steel or UV resistant Nylon 6/6) chosen for superior durability.
World Leading Innovations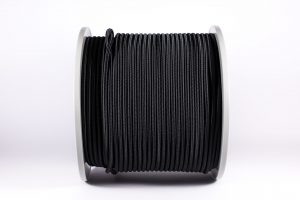 Traditional rubber stretch cord, commonly called shock cord or bungee, is well known and widely used throughout the industrial, domestic and recreational world. This stretch cord consists of many strands of latex rubber filaments, bound together under braided polypropylene or nylon fabric. When stretched, the braiding opens slightly and UV penetrates to the inner core perishing the fine rubber strands, eventually causing failure. Consequently, stretch cords when exposed to the elements need to be replaced regularly.
The marine environment is the harshest for stretch cord where is subjected to extremely high ultraviolet (UV) bombardment and exposure to the elements. The Cordall team, with thirty years boating experience behind them, was convinced that there must be a better product available. However, after searching the marketplace in vain they decided to develop a product of higher performance specifications themselves.
Check out the CASE STUDY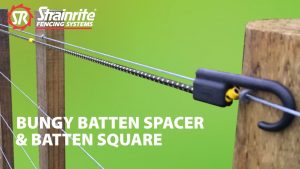 Historically putting up fencing on your farm well could be a real pain. It took considerably time, effort and expertise to measure out appropriate spacing for battens – time that our clients could spend more profitably doing other things!
When a valued client, Strainrite, approached us with this challenge, we didn't hesitate to work on developing a solution.
Check out the CASE STUDY
Cordall's new push tap flushing valve has been designed with sustainability in mind. The innovative valve design is not only simple to install and use, it:
• helps the irrigation system deliver maximum water efficiency
• extends the life expectancy of dripline (by reducing wear associated with the folding and straightening flushing method)
• is manufactured from durable, UV-stabilised plastics to ensure durability, and (once they do finally reach end-of-life stage), they are fully recyclable; and
• the valve itself can be maintained over time – with the ability to replace all individual components individually – reducing waste.
The result is a flushing valve that is easy to install and operate as well as being durable in the field, throughout the seasons.
Check out the CASE STUDY